Authorities at the Ministry of Hajj and Umrah (MOHU) in Saudi-Arabia have released a final ultimatum to holders of the Umrah Visa.
The guideline was released ahead of the Hajj Pilgrimage for Year 1444AH (2023).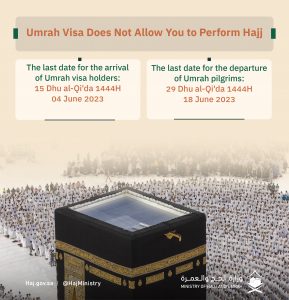 In a post on MOHU's Twitter handle, it said that the final date any pilgrim can enter into the Kingdom of Saudi-Arabia is June 4, 2023 corresponding to the 15th of Dhul-Qadda while all Umrah pilgrims must depart latest 18th June, 2023 (29th Dhul-Qadda, 1444AH).