President Muhammadu Buhari of Nigeria has wished King Salman bin Abdulaziz of Saudi Arabia speedy recovery as he battles illness.
Salman who is also the custodian of the two holy mosques was reported on Monday afternoon to be ill and thus needing prayers for quick recovery and sound health in a post by the official Twitter handle of the two holy mosques @reasalharmain.
State news agency reports that Salman was admitted to hospital in the capital Riyadh, suffering from inflammation of the gall bladder,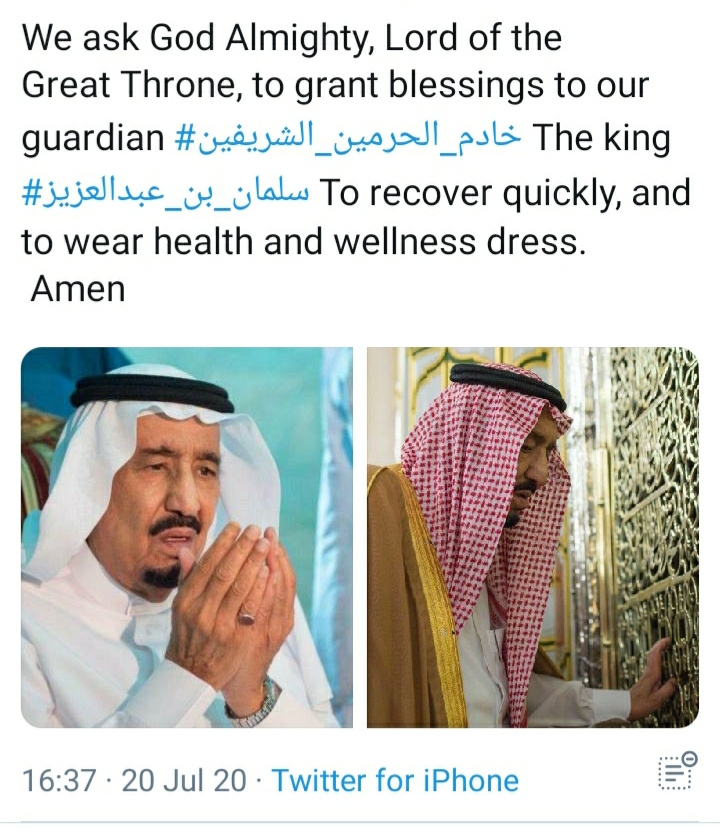 Buhari in his message said "On behalf of myself, the government and people of Nigeria, I pray for speedy and full recovery of the Saudi King, and Custodian of the two Holy Mosques, King Salman Bin Abdulaziz, one of the finest leaders I have ever met in the course of my interactions with world leaders."
Eighty- four year old Salman ascended the throne on 23rd January, 2015 after the passing away of King Abdullah bin Abdulaziz Al Saud.
King Salman received phone calls from the leaders of Kuwait, Bahrain and Jordan, who were "reassured of his health", SPA reported later on Monday.
The de facto ruler and next in line to the throne is the crown prince, Mohammed bin Salman, widely referred to as MbS, who has launched reforms to transform the kingdom's economy and end its "addiction" to oil.
The 34-year-old prince, who is popular among many young Saudis, has won praise at home for easing social restrictions in the conservative Muslim kingdom, giving more rights to women and pledging to diversify the economy.
To the king's supporters, this boldness at home and abroad was a welcome change after decades of caution, stagnation and dithering.