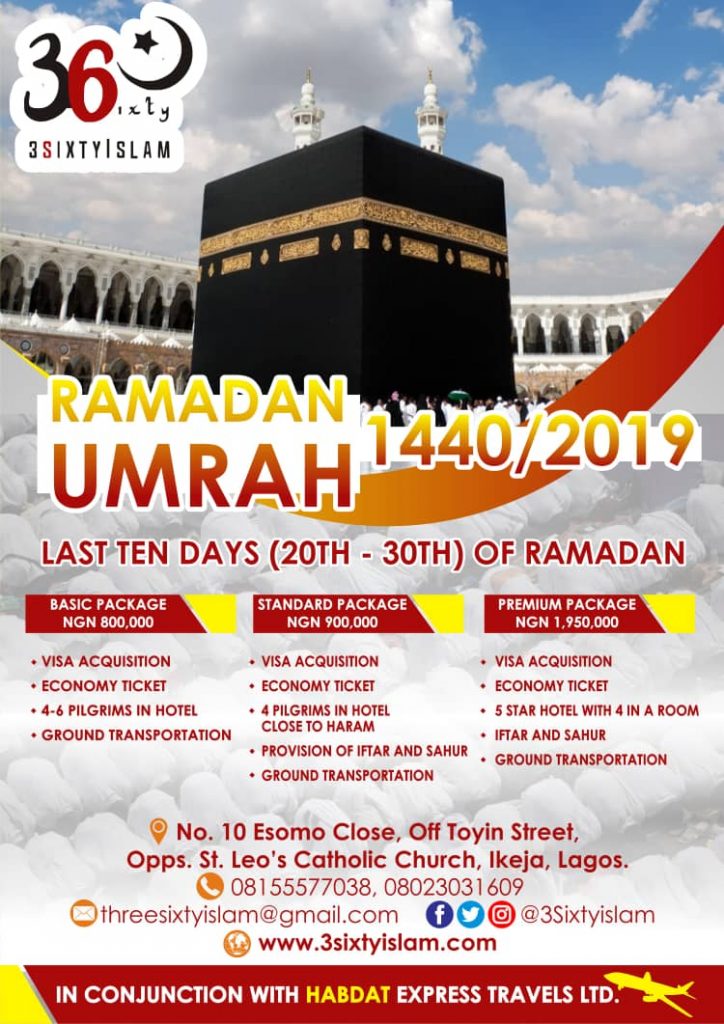 Assalam Alaykum Warahmatullah Wabarakatuh!
Ramadan is around the corner!!!
May the most blessed month of the year meet us all in good health insha'Allah (Ameen)
We all know the best places for you and your family to observe the last ten days of Ramadan is absolutely Mecca and Medinah.
This is why 3sixtyIslam in partnership with Habdat Travels Limited is introducing our new amazing offer for the last ten days of Ramadan.
We strive to ensure your travel and accommodation needs are top-notch in addition to other unique services we will provide during your stay over there (like provision of sumptuous Nigerian delicacies and many others).
We offer a wide variety of package specially designed to fit your budget:
Basic Package (NGN 800,000)
Standard Package (NGN 900,000)
Premium Package (NGN 1,950,000)
Do not hesitate to contact us.
May Allah make it easy for us…
Jazakumllahukhayr!