The House of Representatives on Tuesday intervened in the raging controversy over the refusal of the Nigerian Law School to call a graduate, Amasa Firdaus, to the Bar.
The House directed its Committees on Justice and Judiciary to investigate the matter and make appropriate recommendations to the floor.
The resolution followed a motion moved by a member from Kano State, Mr. Abubakar Danburam-Nuhu. He had faulted the Law School on the grounds that it infringed on the fundamental rights of Firdaus.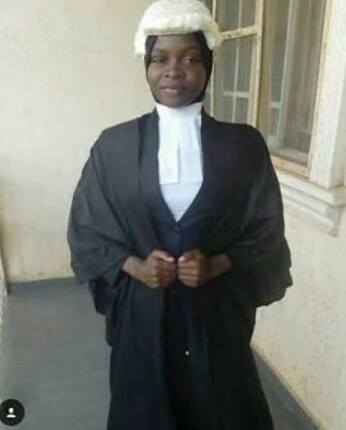 The University of Ilorin graduate was due to be called to the Bar on December 12. However, the Law School stopped her after she insisted on wearing the hijab.
On its part, the school insisted she must adorn a wig, the conventional head cover worn by lawyers.
Firdaus had been quoted as saying that she opted to wear the Islamic head scarf to challenge the status quo.
On Tuesday, Danburam-Nuhu, while arguing his motion, told the House that under Section 38 of the 1999 Constitution, Firdaus was entitled to dress the way she liked.
"The section supersedes any provision by any government agency or institution," he stated.
He said the wig or the dress mode of lawyers was borrowed from the West, adding that Nigeria must not impose it on its citizens because it came from the West.
Danburam-Nuhu claimed that in the UK and some African countries, including Kenya, graduates were allowed to use the hijab during graduation or other similar ceremonies.
The session was presided over by the Speaker, Mr. Yakubu Dogara.
Dogara granted Danburam-Nuhu the opportunity to argue his motion and referred it to the committees for investigation.
The Committee on Federal Judiciary is chaired by a member from Sokoto State, Mr. Aminu Shagari.
The Committee on Justice is headed by a member from Kwara State, Mr. Razak Atunwa.
Both members are lawyers from the ruling All Progressives Congress.