WE WILL CONTINUE TO BALANCE APPOINTMENTS BETWEEN CHRISTIANS AND MUSLIMS- MAKINDE
OYO
By Fawziyyat Yusuf
Governor of Oyo State, 'Seyi Makinde, declared on Sunday that his administration will continue to balance political appointments in the state between Christians and Muslims.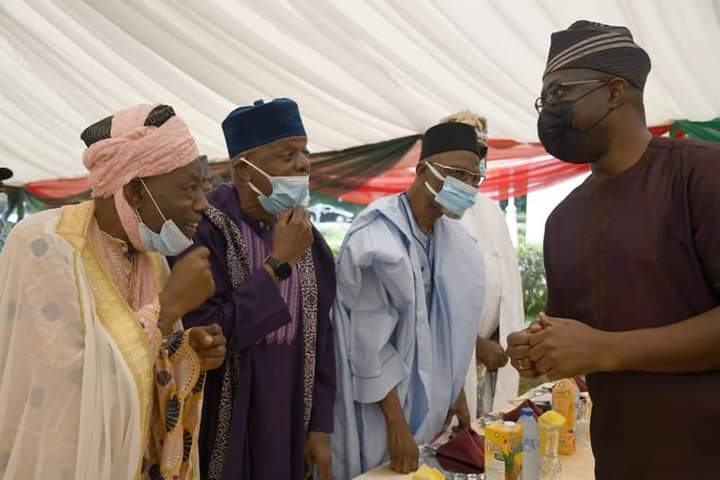 The governor said this at the Government House, Agodi, Ibadan, during the 1443/2021 Hijrah Luncheon, adding that Muslims and the people of Oyo State are aware
He said: "I want to use the opportunity of today's event to address the issues some people brought up. Every time I go through social media and read what people are saying, those who know how we did campaign in 2019 will admit that we did not abuse anyone.

"As a matter of fact, the people of Oyo State know we are doing the right thing. We released the Roadmap for Accelerated Development of Oyo State (2019-2023) document and told the people to hold us accountable by the document. I am saying today again, go and look at the document. All the things we are doing now have been documented and we are just following the roadmap."
The governor expressed his anger with rumors that he had delayed the clearance of documents for some Muslims who were intended to be judges in the state, stating that such rumours are false and unfounded.
"One of the things they said, which got me depressed, is about the appointment of judges. They said Seyi Makinde does not like Muslims and that was why he delayed the approval of the documents of Muslims that were supposed to be judges. 
"When we got into government, I deployed the Permanent Secretary of Ministry of Justice to Education, but I will not say the reason I made such decision because the person is no longer with us again and won't be able to defend himself. But the Chief Judge came to me and said I would have ended the career of the PS if  I moved him to another Ministry. And that this person is who he thinks can become a judge. But I assured him that I was going to return him and I did.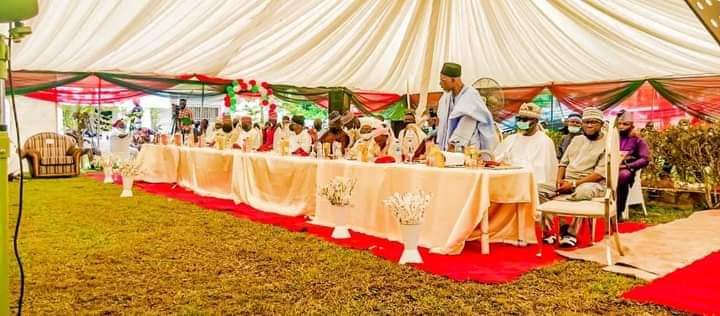 "So, if I don't want him to become a judge, I would not have taken such a step. What the Holy Bible teaches us is that it is only God that can tell when we will pass to the world beyond. This is why I laugh when some people come out and say that, in 2023, they want to become this and that, instead of requesting for long life and good health from God.
"I will continue to balance appointments between the Christians and Muslim faithful. I have reappointed seven commissioners and, for the remaining 10 commissioners, you can rest, assured that it will be a balanced appointment. I challenge anyone here today to go to our neighbouring states. If you see anything better than what we are doing in Oyo State, let me know and I will ensure I adjust.

"On LAUTECH, we have done our best. In the past, the issue remained unsettled. But when we got there, I, as a Christian Christian from PDP, and Governor Oyetola, who is a Muslim from another party, we were able to work together and resolve the issue within a year plus. If all of us accept the fact that we want to seek solution to our challenges, we will do the needful."