Nigerian airlines, tour operators and other service providers in the travel and tourism industry will lose an estimated sum of about N150billion following the Kingdom of Saudi Arabia's decision to limit this year's Hajj to residents only, LEADERSHIP investigations have revealed.
According to experts, one of the implications is that about 100,000
intending pilgrims from Nigeria who could have expended at least
N1.5million each during the Hajj exercise will not be attending attend the 2020 Hajj in the Holy land.
Already, travel agents are feeling the pains as passengers' tickets
and other services earlier booked ahead of the Hajj are being returned.
Confirming their plight to LEADERSHIP yesterday, president of the National Association of Nigerian Travel Agencies (NANTA), Mrs Susan Akporiaye said the cancellation of the 2020 Hajj will, no doubt, have negative impact on businesses of travel agents just like flight restriction is taking its toll on the world.
Mrs Akporiaye who noted that talking about losses was an understatement lamented that some of their members already had deposits with airlines for Hajj tickets and that only God knows how soon the airlines would refund the deposit, especially when most of the airlines, if not all, are suffering from serious cash flow as well.
Stating that the situation would definitively have serious implications, especially when those who have made payments for Hajj start requesting for their refund, the NANTA president pointed out that the travel agents may have to get money elsewhere to pay for the refund.
Akporiaye said, "There are also instances where some have made deposits for accommodation. This is also an issue the travel agents are faced with and refunds are not easy to come by".
"However, to mitigate the losses and the crisis facing the travel agents, the operators have been able to appeal to some pilgrims to keep their deposits with the travel agents till next year for the 2021 Hajj".
But former commandant of the Murtala Muhammed Airport, Lagos, Group Captain John Ojikutu (rtd) has a different view on the Hajj cancellation.
According to Ojikutu, the implications are more of spiritual than commercial aviation.
The aviation security expert pointed out that there is nothing
sacrosanct about the Open Sky or Bilateral Air Services Agreement (BASA), adding that no matter what they contain and you sign, you must have some level of exclusive controls, direction and protection over your airspace territorial areas not necessarily because of the COVID-19 pandemic.
Such right, Ojikutu noted, is what the Saudi government is exercising which is equally the rights other nations too are exercising by having different dates to easing the lockdown of their territorial boundaries and airspaces at different dates as we have seen released by the international and regional aviation organisations.
"The restriction of about 100,000 Islamic pilgrims in just tens of
flights to Saudi this year would be of no significant effect or implications on Nigeria's commercial aviation as the other two million international passengers to other foreign countries and thousands of flights would. The implications are more on the religious than on commercial side", he said.
Corroborating Ojikutu's position, secretary-general of Association
of Nigerian Aviation Professionals (ANAP), Comrade Abdulrazaq Saidu, said the ban should be an eye opener to the Nigerian government in response to the development of her domestic tourism.
Noting that going for Hajj is mere excursion, Saidu expressed
dismay that Nigeria takes it to another level whereby pilgrims' boards are established for that purpose.
The aviation union leader noted that some persons have even turned it into a profession, just as he advised that economically, Nigeria needs to develop her tourism industry to attract other people to also visit the country en-masse.
"Going to Mecca and Jerusalem for pilgrimage is part of tourism", Saidu said.
On the refunds of deposits already made by Hajj 2020 intending
pilgrims, Independent Hajj Reporters (IHR), a civil society organisation that monitors and reports Hajj events called on the National Hajj Commission of Nigeria (NAHCON) to immediately summon a stakeholders meeting to discuss the way forward for Hajj and Umrah in Nigeria.
The group said such a meeting, when called, should be held in line with existing protocols as released by the National Centre for Disease Control (NCDC).
The meeting, according to IHR, should involve "all Hajj stakeholders like airliners, Nigeria Immigration Service, Customs, Ulama, NCAA, Hajj technocrats, private tour operators, Saudi Arabian embassy in Nigeria, Civil Societies and Financial institutions".
The national coordinator of IHR, Ibrahim Mohammed, also urged NAHCON to immediately direct state Muslim Pilgrim's Welfare boards to commence the process of refunding deposits made by Hajj 2020 intending pilgrims who are willing to get theirs without delay.
He said, "NAHCON should also put machinery in motion to educate Hajj 2020 pilgrims on the need for them to defer their Hajj to 2021 in order to lessen the burden of going through cancelling and re-registration of same pilgrims for Hajj 2021".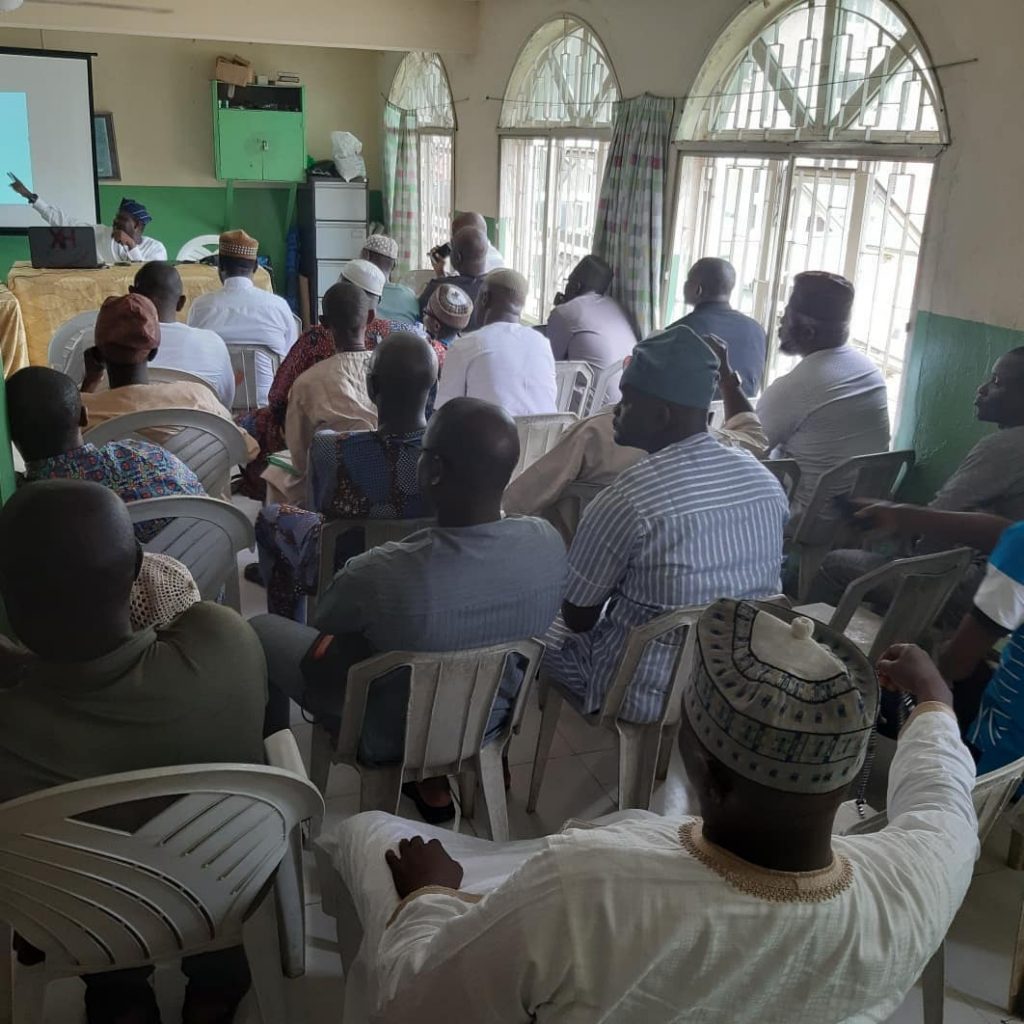 As for the private Hajj and Umrah pilgrims, the civil society organization acknowledged the challenges faced by private Hajj companies in view of the fact that most of them have made a financial commitment to Saudi Arabi-based Hajj services providers and may not have the requisite financial power to effect a full refund to their prospective pilgrims.
IHR also advised NAHCON to carry out wide consultations on how to assist the registered private tour operators in overcoming the obvious operational challenges they are facing from barring international pilgrims from participating in 2020 Hajj.
The group said countries like Indonesia, Malaysia, Britain, South
Africa and Singapore had rightly read the handwriting on the wall and took the painful but necessary decision of opting out of Hajj 2020 before Saudi Arabia announced its decision.
Also, Ahmed Halima from Abuja who deposited N1 million with
NAHCON told intending pilgrims seeking refund to defer
their Hajj to next year in order to lessen the burden of going through cancelling and re-registration process for Hajj 2021.
In an interview with LEADERSHIP, she said she was ready to pay up the balance of N500,000 fee and defer her Hajj to 2021, Justas she expressed confidence in NAHCON that nothing will happen to
her money.
"I have confidence in NAHCON. If you ask me why, honestly I don't know, but I just believe that our money is safe with the commission. For me, that money has been earmarked for Hajj and I'm ready to pay up the balance ahead of 2021 Hajj", she stated.
However, LEADERSHIP gathered that funds have not been shared in many states and that it is quite easy for state pilgrims' boards to make refund to those who are willing to get refund, even as some states have started asking pilgrims who want a refund to indicate interest.
On the other hand, some private tour operators who have made flight and hotel bookings may find it difficult to make refunds.
The way forward, these operators proffered, is for pilgrims who are willing to keep their deposits ahead of 2021 Hajj to also indicate their willingness.
Saudi Arabia recently said that because of the COVID-19 pandemic, only "very limited number" of people will be allowed to perform the annual hajj pilgrimage that traditionally draws over two million Muslims faithful from around the world.
Saudi Arabia which has recorded over 160,000 cases of infection and 1,300 deaths from coronavirus lifted its nationwide lockdown on June 21.
The decision came after weeks of speculation over whether Saudi
Arabia would cancel the pilgrimage altogether or allow the 2020 Hajj to be held in symbolic numbers.
The move is likely to come as a blow to the Zikrullah Kunle
Hassan-led new board of the National Hajj Commission of Nigeria
(NAHCON) which would have used this year's Hajj to judge its ability as Hajj managers.
Reacting to the cancellation of the 2020 Hajj for international
pilgrims, commissioner for policy, personnel, management and finance, NAHCON, Nura Hassan Yakasai, said the cancellation will affect the activities of NAHCON.
Yakasai noted that the impact of the Hajj cancellation to the commission is in two holds.
He said, "For us as an organization, the impact of the cancellation
is in two holds. First, the cancellation didn't allow us to do our
main job, which is the movement of pilgrims from Nigeria to Medina and then from Medina to Mecca, Muna, Arafat, Musdelifa and then back to Muna and Mecca before the journey back home at the completion of the Hajj exercise.
"Honestly, doing that would have given us an opportunity to gain more experience and acquire new knowledge as a board. Every year, Hajj comes with different challenges and as a new board performing this year's Hajj would have given us that opportunity to have deeper knowledge and understanding of how Hajj is managed. So, the cancellation really did not give us that opportunity to do that assessment and learn new challenges.
"The second impact for us is loss of revenue. Whatever we are doing as a commission is from the revenue generated during Hajj that we finance our budget. But unfortunately, this year's Hajj did not take place and that has put us in a tight corner to finance some of our activities. The government takes care of our salaries and allowances, but it is from the revenue we generate that we finance some of our capital projects and logistic needs.
"Budget is divided into two; there is offshore and onshore. The
offshore is what we use when we go for Hajj in Saudi Arabia and since we are not going for Hajj this year that one is completely off.
The onshore is the revenue that we generate from pilgrimage and it helps us to finance our activities as a commission. So, definitely
the cancellation is going to affect us financially".
Yasakai assured intending pilgrims who paid for 2020
Hajj before the cancellation not to have any fear, saying their money will be refunded 100 per cent if they wish to collect the money back rather than defer it to next year Hajj.
He continued: "Depending on the choice of the pilgrims, what we are going to do, which we have started the process through our chairman, is that any pilgrim that wants his or her money back can write for a refund and the money will be refunded to him or her 100 per cent.
"We will also inform the state board that] any pilgrim that wants to defer his or her money for 2021 Hajj, we are ready to keep the money and such people will be given first consideration for 2021 Hajj. The option is for the pilgrims. If you want a refund, you will be refunded."
He noted: "Honestly, it will be a huge loss of revenue to Saudi Arabia. Though Hajj is strictly a religious obligation but its economic impact cannot be over emphasized. Every pilgrim that went to Hajj paid charges, rent accommodation, pay for transportation, food, medical service and so on. Apart from that, they have a big market where all pilgrims from all over the world go to buy one or two things. So, you can imagine the loss of revenue to both the government and private sector in Saudi.
"Even Nigerians and nationals of other countries travel to Saudi during Hajj to do buying and selling. There is international trade going on during Hajj and it provides a lot of job opportunities for people. The hoteliers, transporters, laundry and other service providers make a lot of money during the period but that opportunity would not be there for them this year and it will amount to job loss."
Airlines, Travel Agencies Seek Bailout From Govt
The Association for Hajj and Umrah Operators of Nigeria (AHUON) has appealed to the federal government to come to their rescue, saying the suspension of 2020 Hajj will cost them huge loss of revenue amounting to billions of naira.
Pesident of the association, Dr Salihu Abdullahi Butu, said before the cancellation, most of them had made a financial commitment to Saudi Arabian-based Hajj services providers and took loans from banks to finance the operations.
Butu, who is the managing director of Butu Travel and Tour Ltd, said the association has started soliciting support to assist members who are not financially buoyant and called for bailout from the government.
He however added that AHUON has taken the suspension of Umrah and cancellation of the 2020 Hajj in good faith, saying it was the will of Allah.
Yakasai also said the cancellation of the 2020 Hajj, which may amount to an estimated $12 billion loss of revenue, will put further economic strain on Saudi Arabia which has already been hit with the continued falling of oil prices and the COVID-19 pandemic.
Source: Leadership Newspapers