Saudi authorities have announced that from Sunday, May 31st; all masjids (mosques) in the kingdom can now hold Friday Jumah and other congregational prayers except for mosques in the holy city of Mecca.
This was contained in a press statement released on Tuesday morning. Also, government offices and private establishments can also reopen their offices while the 24-hour daily curfew across the kingdom hs now been relaxed to 3pm to 6am daily.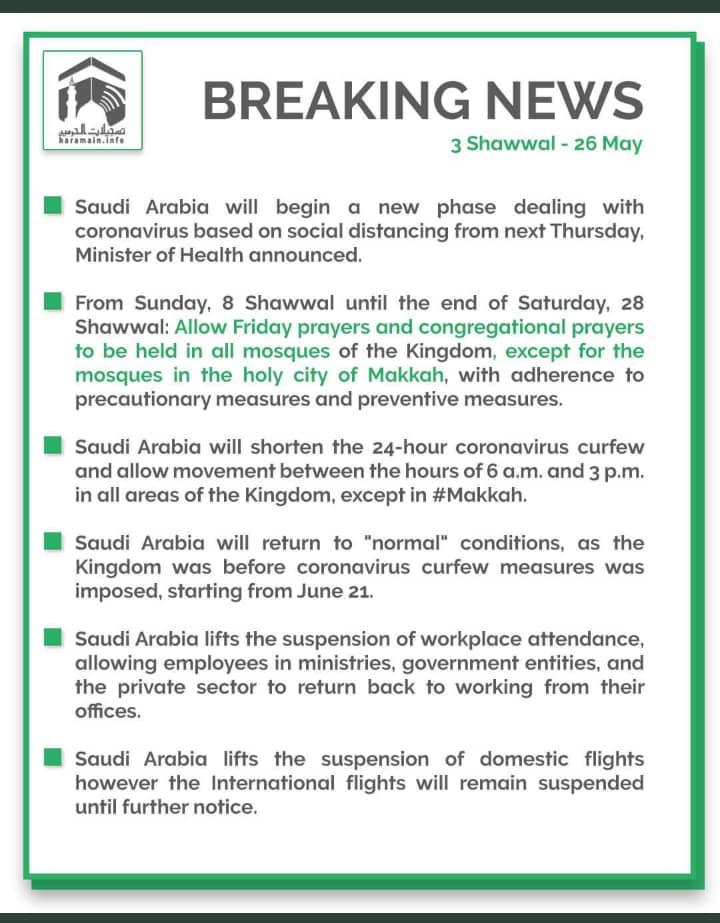 The holy city of Mecca, however remains on 24-hour curfew.
Domestic flights are also to resume but international flights remain suspended until further notice.