A registered non-governmental organisation known as Zakaat and Awqaaf Amana Foundation (ZAAF) has donated relief items to poor Muslim families in Ibadan.
The organisation did this through her Coronavirus Support Initiative (CSI) which is aimed at providing stimulus packages to vulnerable families to enable them stay at home.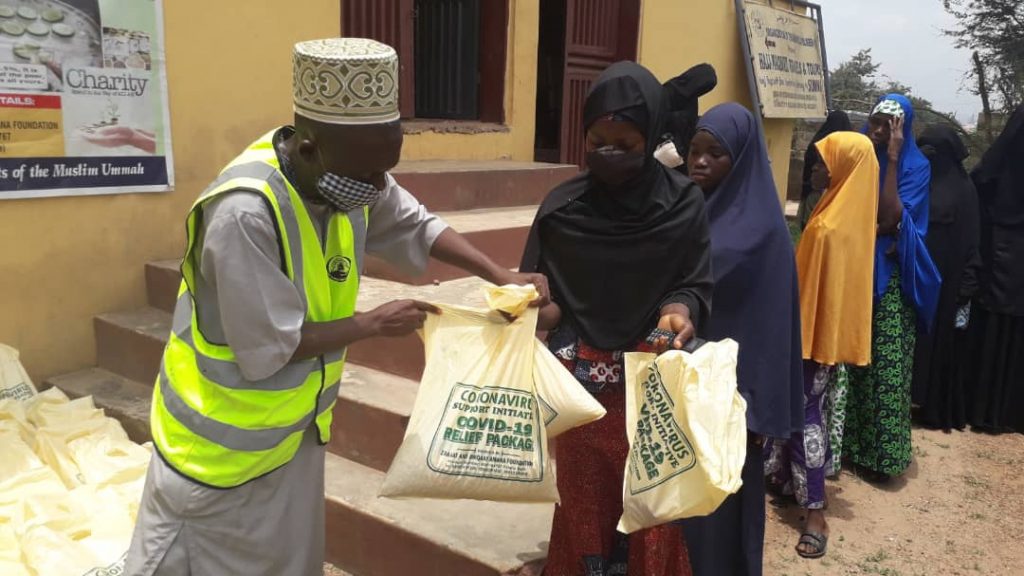 While addressing journalists, the National Secretary of ZAAF, Malam Nurudeen Yekeen explained that the Coronavirus Support Initiative seeks to cushion the effects of the COVID-19 pandemic on indigent families. Thus, they distributed bags of rice, beans and slaughtered ram for sixty poor Muslim families.
He also appealed to well meaning Nigerians to support the efforts of the foundation.
The representative of ZAAF in Oyo state, Ustadh Rasheed Haashim encouraged the beneficiaries to remain prayerful as the nation is going through trying times. He also urged the rich to support poor families especially as Ramadan is a couple of weeks away.
Mr Mikail, one of the beneficiaries thanked the management of ZAAF and prayed for the betterment of the foundation.
According to the National Chairman of the foundation, Shaykh Murtadho AbdulGaffar, the foundation has been in existence for almost twenty years and it has been involved in various beneficial projects.
ZAAF is one of the over 40 Muslim NGOs that constitute the Muslim Coalition against COVID-19.