Top 10 Richest Muslim Women In The World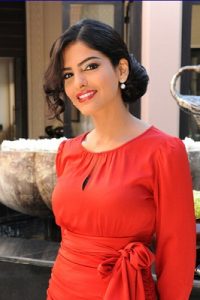 Princess Ameerah of Saudi Arabia
Princess Ameerah was born on the 6th of November in 1983, is a philanthropist and the wife of Al Waleed Bin talal who is a prince and member of the Saudi Royal family. He is 58 in age and is ranked among the richest man of the world at number 26 by the Forbes magazine. He has a net worth of $20-25 billion and is the owner of Kingdom Holding Company.
Jordan's Queen: Queen Rania
Queen Rania was ranked as the most beautiful queen spouse by the Harpers and Queen magazine in 2011. She is the wife of Abdullah II and was born on 31st August 1970. Her husband is the 51 and is the King of Hashmite Kingdom of Jordan. He never gloated about his wealth openly but he made a Star Trek theme Park alone which cost him more than a billion which is a proof of his wealth.
Brunei's Princess Bolkiah
Princess Bolkiah is the daughter of Brunei's Sultan Hassanal Boliah and wife of YAM Pengiran Anak Haji Mohammad Ruzaini. She was born on 12th March in 1980 and Forbes ranked her father the richest man in 1997. The Sultan has a 24 k gold coated Rolls-Royce among his many cars and a residence of 1,700 rooms. Her wedding day pictures are absolutely breath taking.
Princess Lalla Salma of Morocco
Princess Lalla, a mother of two, is the daughter of a school teacher and is married to King Mohammad IV of Morocco. Her husband's net worth is $2.5 billion and she is the first lady still she keeps a low profile.
Sheikha Maitha of Dubai
The Sheikha is a taekwondo and karate sportsperson and won a silver medal in 2006 Asian games while representing UAE. Her father Sheikh Mohammad Bin Rashid Al Maktoum is the PM and VP of UAE and his net worth is more than $40 billion.
Sheikha Hanadi of Qatar
She is an investor, real estate entrepreneur and banker and is the adviser in Standard Chartered and her net worth is more than $15 billion.
Princess Fathima of Saudi Arabia
She is the queen of the richest OPEC nation which has 39% oil reserves and belongs to the royal Family. She is the wife of Sheikh Avdi Al Muhammad.
Sultanah Nur Zahirah
Wife of King Al Wathiqu and born on December 7th 1973. She was the 13th queen consort of Malaysia and net worth is more than $15 billion.
Her Highness Princess Hajah Majeedah
She is the fourth child of the Sultan of Brunei who was the richest person according to Forbes in 1997 and is married to Khairul Khalil who is an Assistant Executive Officer at the PM's office.
Sheikha Mozah of Qatar
She is the second wife of Sheikh Hamad bin Khalifa and his net worth is more than $7 billion.